An Article On Relationships
March 12, 2013

Created By:

Categories:
Life Happens, And has Its Own Way To Make Us Learn Our Lessons.
As A Behavior Specialist, I Come Across People Who Keep Wondering, What Went Wrong In Their Relationship With Friends, Parents, Brothers, Lovers, Kids And With Themselves. They Are Constantly Struggling With Assumptions And Perceptions.
On Facebook, Every day I See Status Updates About, Deceit, Heartbreaks, Silence, Anger And Struggle. We All Know All These Emotions Are Result Of Having Expectations. We Say We Do Not Expect Much However We Without Fail Have Certain Expectations From Others. Though The People We Have Expectations From Might Be Totally Alien To Them.
I Met A Client, A Lady In Her Forties, Totally Independent. She Was Struggling To Strike A Balance With Her Husband. I Asked Her What Her Core Disappointments Were. As On A Surface They Looked Like A Perfect Couple. She Is Like An Ideal Wife And A Mom. However She Wasn't Receiving What She Wanted In Relationship. She Told Me That She Married Him For His Calm And Non Interfering Nature As She Was On Her Way To Successful Career. She Had Had Great Marriage Until Her Need Changed. She Has Been There Done It All, So Now, She Wants Her Hubby To Be Involved And Expressive With Her.
Almost A Year Back, I Invented A Theory, The NOODLE – DOSA Theory. I Am All Smiles Where As You All Must Me Ready To Bang Ur Heads That How Come A Serious Relationship Issue Can Be Dealt With Noodle And Dosa … !!!
I Have A Simple Question ~ Whe n You Go To A Chinese Restaurant, Pick The Menu And Order From It, What You Get Is What You Order. So You Come Out Happy And Satisfied. We Only Have Good Things To Say About The Place.
However On One Find Day, You Go To The Same Restaurant And Without Looking At The Menu, You Order DOSA. The Person Who Is Taking Your Order Looks At You Wondering If You Have Lost It. As You Are Expecting Him To Serve Something That's Not In The Menu. When He Refuses To Acknowledge Your Need, You Throw A Tantrum And Walk Out. You Keep Going To The Same Restaurant Again And Again, With New Needs. And Like Always Your Needs Get Rejected And Leave You Frustrated And Totally Dissatisfied And You Keep Wondering What Went Wrong?
Most Of You Will Be Thinking, How Dumb! Why Would A Person Go To Chinese Specialty Restaurant And Order Dosa Or Anything That's Not On The Menu.
Well We All Do Something Similar In Our Relationships.
With Time Our Expectations From O ur Near And Dear Ones Changes, And We Go On Expecting Without Even Understanding Whether The Person Is Empowered To Fulfil It.
And At Times We Push The Envelope So Far That We Don't Even Feel The Need To Communicate Our New Needs, Demands, Expectations And Assume The Other Person Understands It And Will/Should Fulfill It.
We Are Governed By Our Behavior And Believes We Carry With Us For Life. We Have Our Own Dos N Dont's. We Have Our Own Rules And Our Own Definition For Every Relation And Every Situation. These Boundaries Define Us And Make Ur Rigid And Reactive Towards Others. We Do Not Communicate Because We Do Not Think Proactively, We React.
So What Do We Need To Do?
Firstly We Need To Understand What The Other Person Is Capable Of Giving.
And If Our Expectation Is Outside The Zone Of That Person Then We Have To Enable Him/Her First To Meet Our New Needs.
And The Best Way To Do That Is Thru Communicating.
Communicate And E xplain Your Expectations And Understand How Much That Person Can Accommodate It With Given His/Her Limitations.
So Stop Wondering What Went Wrong And Start Fixing Your Needs And Expectations
By Either Asking What The Person Has Within Him To Give Or Empower Him With The Same Feelings That You Want With Loads Of Patience, Love And Understanding. Increase Your Circle Of Tolerance And See The How Being Proactive Changes The Whole Dynamics Of The Situation And Relation.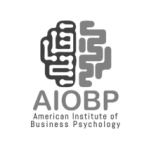 Latest posts by Rakhi Sharma (see all)