The Roar of the Lion
April 6, 2015

Created By:

Categories:
Recently, the energy of judgment came into my life like the roar of a lion both personally and professionally. You know the famous March saying— " March comes in like a lion and out like lamb."
While this saying was based on the poem "In Like a Lion, Out Like a Lamb" by Lorie Hill and was really about describing the weather patterns of March. I feel it is a great analogy to succinctly describe how it feels to experience judgment in your life from those who are closest to us.
Steve Maraboli (Life, the Truth, and Being Free) wrote' "How would your life be different if—you stopped making negative judgmental assumptions about people you encounter? Let today be the day that you look for the good in everyone you meet and respect their journey."
We are asked to give our opinions and make decisions on a daily basis. Most people don't think or even realize they are judgmental. Judgment is a part of everyday living and some could say part of the human condition.
But ask yourself, "How much 'careful' thought do you put into your opinions and to the words and ways in which you use to convey them?" Paul Coelho who wrote The Alchemist said it best, "If someone isn't what others want him or her to be, the others become angry. Everyone seems to have a clear idea of how other people should lead their lives, but none about his or her own."
So how can you lessen the roar of the lion (judgment) from causing issues and challenges in your life? Well first off you must understand the basic premise of The Mirror Law.
The Mirror Law states that what we see in others we also see in ourselves. This simply means that if you are judging someone than you better turn your finger around because there is three of them pointing back at you.
Secondly, if you are at the receiving end of judgment realize that your reaction to the lion is really what you are afraid to acknowledge, explore and accept about yourself.
So with this in mind, how will you handle the roar of the lion this March? Will you face the lion head on and mirror back in kind? Or, will you step back, observe and learn from the mirror and gently continue on your path towards spring?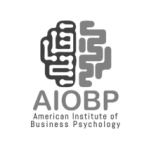 Latest posts by Suzanne Simcox (see all)