How important is Brand Personality?
January 6, 2014

Created By:

Categories:
The myth that brand personality is reserved only for large corporate conducting world-wide business has been burst. The current scenario is kaleidoscopic. Irrespective of the size, all companies have to exude a clear brand personality in order to ensure sustained survival, growth and profitability. You, as a business coach, have to help marketers align the brand closely with their own personalities in order to enhance their equity and goodwill.
Prior to attempting to construe the right image, business coaches should get acquainted with the:
1. Current market trends
2. Personality of the strategic business leader(s), and
3. Goals of the business
Adopting a psychological approach to conceptualize the most appropriate brand relationship is unique and non-preemptible technique that will help business i nstructors achieve their purpose. They must bear in mind that:
· Start-up business entrepreneurs are often unclear of their own traits along which to shape their business image. Business coaches can help them identify the positive ones and construct the right cross-cultural brand association in different geographical regions.
· The attributes of the business owner have a profound influence on its effective, working brand projection. It is best to strengthen it further and provide gentle guidance from being 'what you are' to being 'what you should be'.
· With an eye on the competitors' strategies, they must portray the goods to be appealing to the thoughts, feelings, and perceptions of the target market segment.
· Establish a composite image in the minds of consumers. They invariably like to think of a brand name as if it were a person carrying definite and enticing features. These are generally categorized as being exciti ng, contemporary, sincere, rugged, elegant, carefree, youthful, spirited etc.
Consumers are more likely to purchase products that reinforce their own personalities and values.
· Just like a trusted friend, old and familiar products make consumers feel secure and comfortable. It is, therefore, important to build a distinct brand personality over the years; one that stays attuned to the fluctuating market worthiness.
Brand personality is an asset that may easily substitute for advertising. Business coaches can steer businesses towards recognizing its potential and, thereby, broadening their commercial horizons.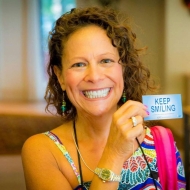 I am an experienced entrepreneur & business coach who can assist you in growing your business. I'm also fun loving and passionate about health and spirituality.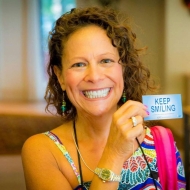 Latest posts by Terri Levine (see all)